Words by Tom Vaughan 
"Two seconds…I've just got to grab these guys a couple of Bintangs," chuckles Torren Martyn, as he pauses our conversation in the middle of repairs to the winch.
If you weren't aware, a Bintang is what Budweiser is to Americans, or Carling to Brits — except, you know, it actually tastes good.
A muffled back-and-forth of Indonesian language can be heard over tapping of hammers and creaks of boat rocking, followed by laughter.
"Sorry about that."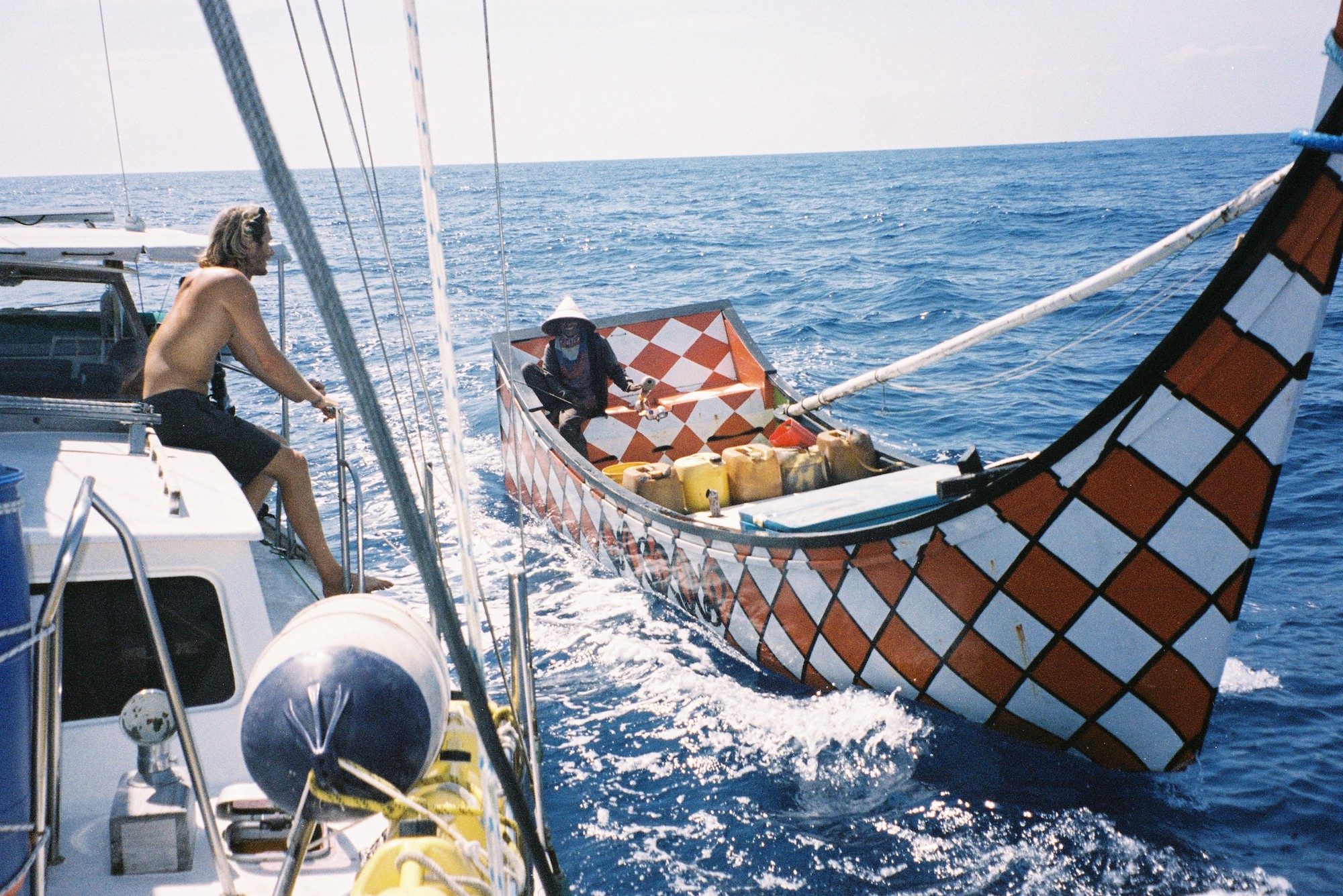 Australian journeyman and mid-length maestro Torren Martyn is currently sailing into the unknown somewhere in the Indian Ocean. He's a man with a never-ending thirst for adventure, and his new quest has taken him from Bangkok, all the way to a remote and "perfect" three-foot righthander. With no one else around to surf it, except him and his partner, Aiyana Powell.
"It was magical, I was sitting out there pinching myself, I couldn't believe it," Torren said. "The plan is to surf as much as possible. I hope that's all we're doing."
KNOW BEFORE YOU GO: Mentawais Regional Surf Forecast
With Torren's ongoing Lost Track series, he has already completed and documented a multitude of adventures, spanning several countries and modes of transportation — from van-life across Europe and Morocco, to motorcycle through New Zealand. The evolution of this premise has now shifted to sailing, something that Torren describes as a unique challenge when compared to previous ventures.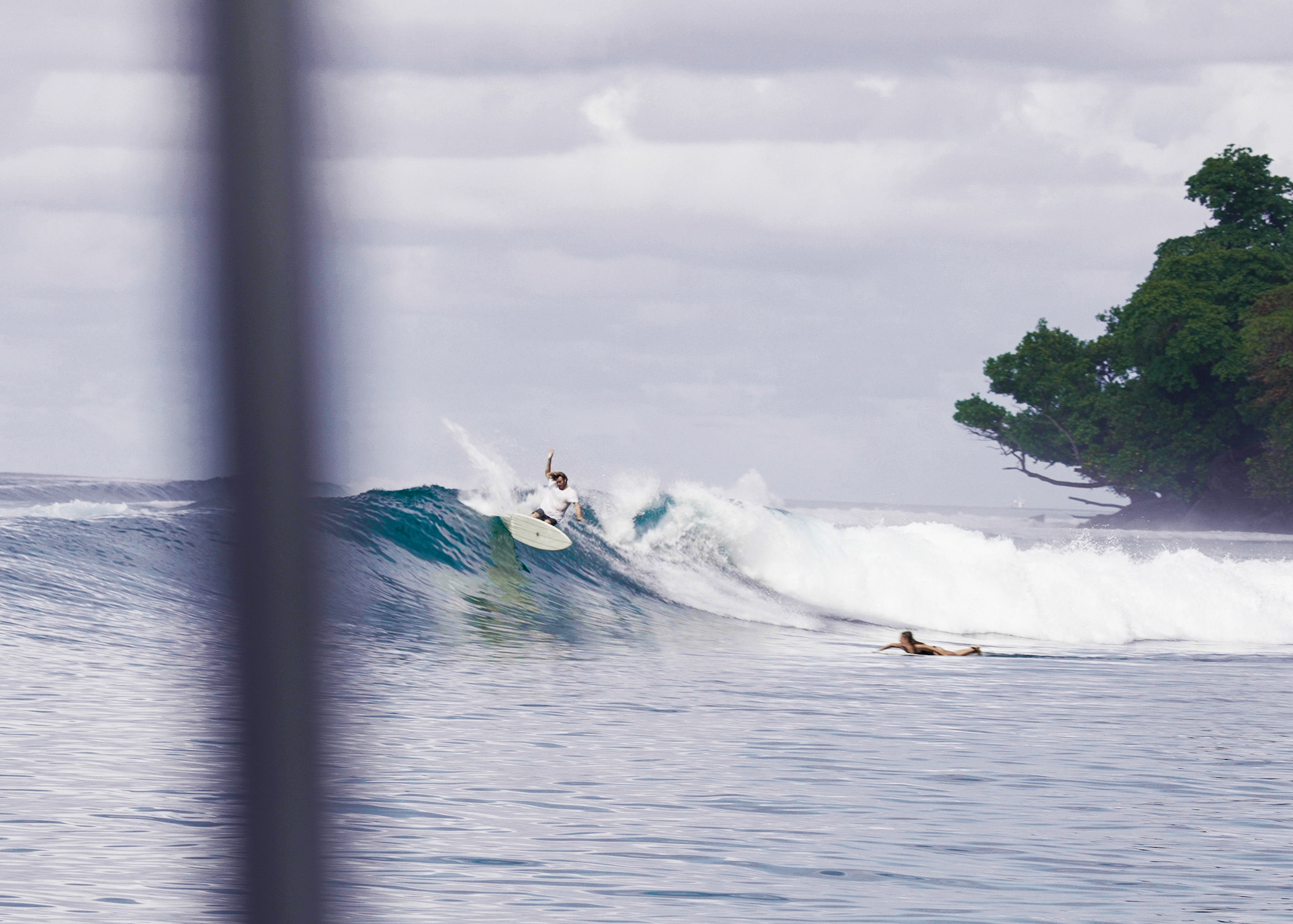 "We're super green," he said. "I started aboard a friend's boat, needessentials founder Ryan Scanlon. He showed me the basics but it wasn't until the start of this trip that I learned everything I know now. What's intrigued me the most is the challenge and being exposed to the elements. It's hard work but it's super rewarding."
As they have from the start, Ryan and needessentials are backing this latest adventure.
The sailing boat, Calypte, which means "humming bird," and which Torren claims isn't exactly equipped to live in for more than a few weeks, has quite the story of its own.
"It actually survived the 2004 tsunami in Thailand," said Torren. "There's a boat log that I was flicking through and it tells the story of when the guy was on board when the tsunami hit which is kind of crazy.
"It's really well set up, a beautiful little boat but not very liveable. I'm having to sleep with my knees bent. [laughs]. It's a good size and it's set up for cruising. We've had a couple of pretty wild storms, getting woken up at two or three in the morning and things are flying around."
Torren wasn't kidding either: "Waves were going over the bow and I had forgotten to secure the hatches. Everything inside soaked and a stray watermelon was out to kill!
"The other day we ran aground as well but luckily it was one of those 'best-worst-case scenarios' that could have happened.
"Sailing has been the biggest challenge and it's changing me as a person. It's wild and you kind of have to sleep with one eye open.
"You kind of feel it when you go camping and sleep under the stars. Being in the middle of the ocean makes you feel vulnerable and alone and it's such a profound feeling. Not being able to see land or anything. You get time to yourself just to think and then all of a sudden stuff is hitting the fan and everything is very raw and real."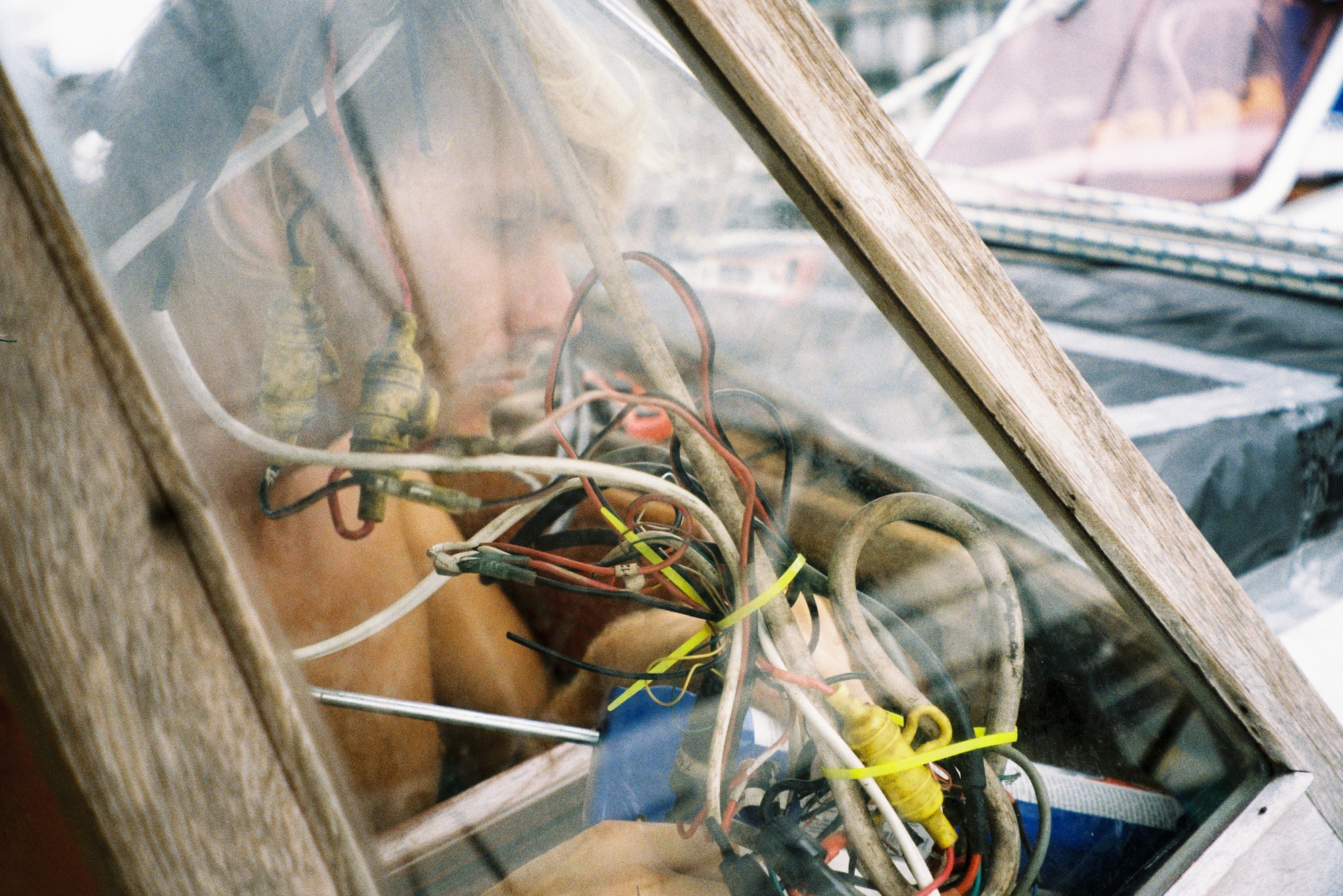 So what's on the surfing itinerary for this soul-searching trip across South East Asia?
"I grew up spending a lot of time in Indo, so it's always been a place close to home," Torren said. "The wave quality here is exceptional. And for me, I love traveling and sailing felt like a natural progression of that. Aiyana grew up on a sailing boat with her family so we both had this desire to learn and throw ourselves into it."
EXPLORE: Indonesia Surf Spot Map
As for the waves…
"There's a handful of waves in the Ments that have always been on my radar," he said. "Indo is renowned for the quality and consistency of waves but with this trip I've preferred to go in with the idea not to 'chase' any certain waves.
"Last week there was the option to surf some heavier more consequential waves but I decided it wasn't worth the risk of getting hurt when I have more responsibility on this trip. Especially when in the middle of nowhere, far away from any hospital."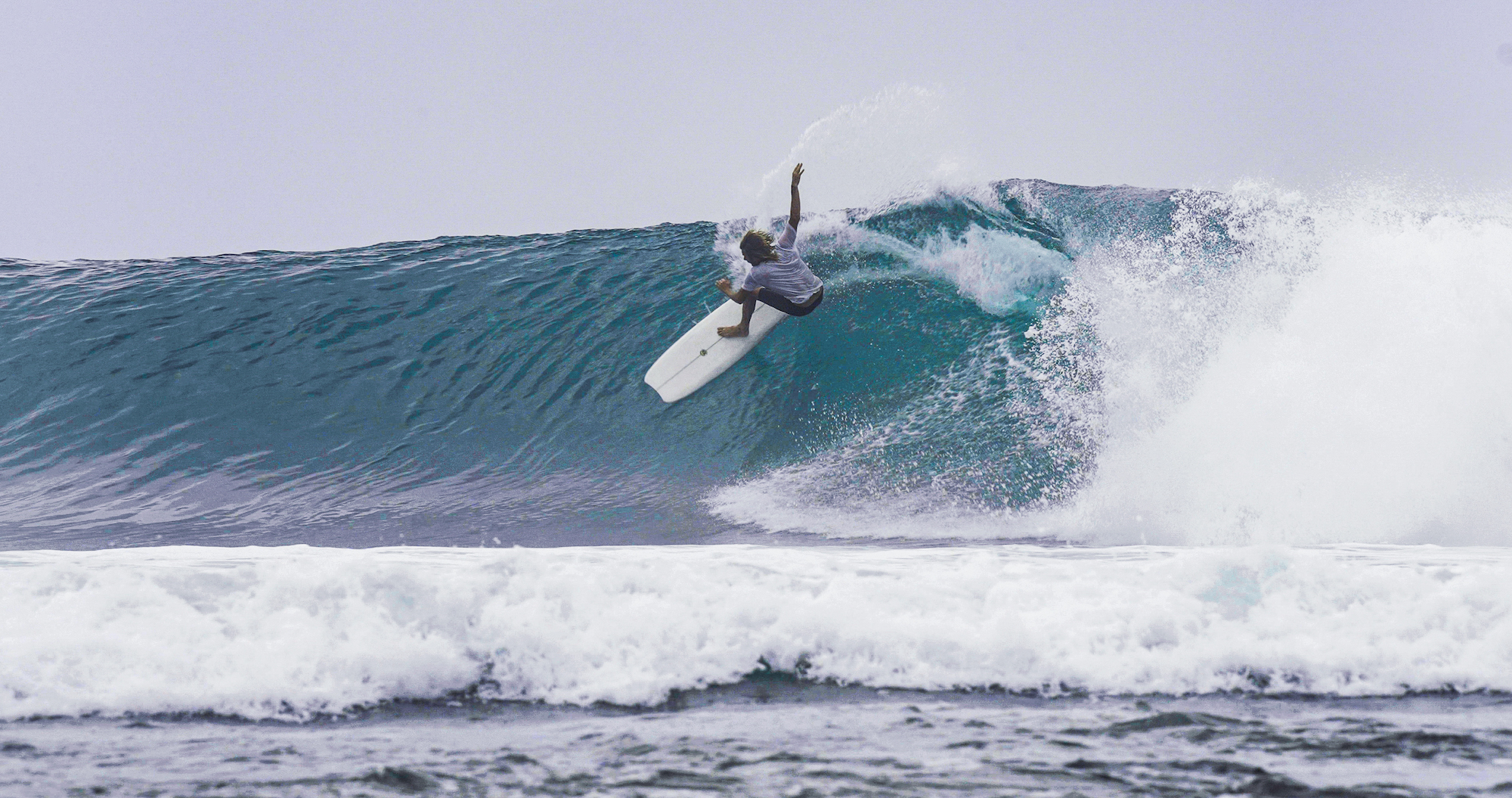 And the plan for the film of this trip?
"It would be nice to do a feature film as opposed to episodes but we're going to be on the water for so long and going to have so much footage so we'll see what happens.
KNOW BEFORE YOU GO: Bali Regional Surf Forecast
"Ishka [Folkwell] is going to be coming out for a few weeks so we'll be doing some filming together on top of the stuff I've already documented. He'll be taking hard drives back and forth. I like the idea of doing a beautiful cinematic film but with episodes you can tell more of a story."
This latest entry into the Lost Track series could be a way off yet, considering the length of time the couple will be on the water, off the grid, and with next to no phone reception. But this is a classic Lost Track situation — Torren's favorite kind.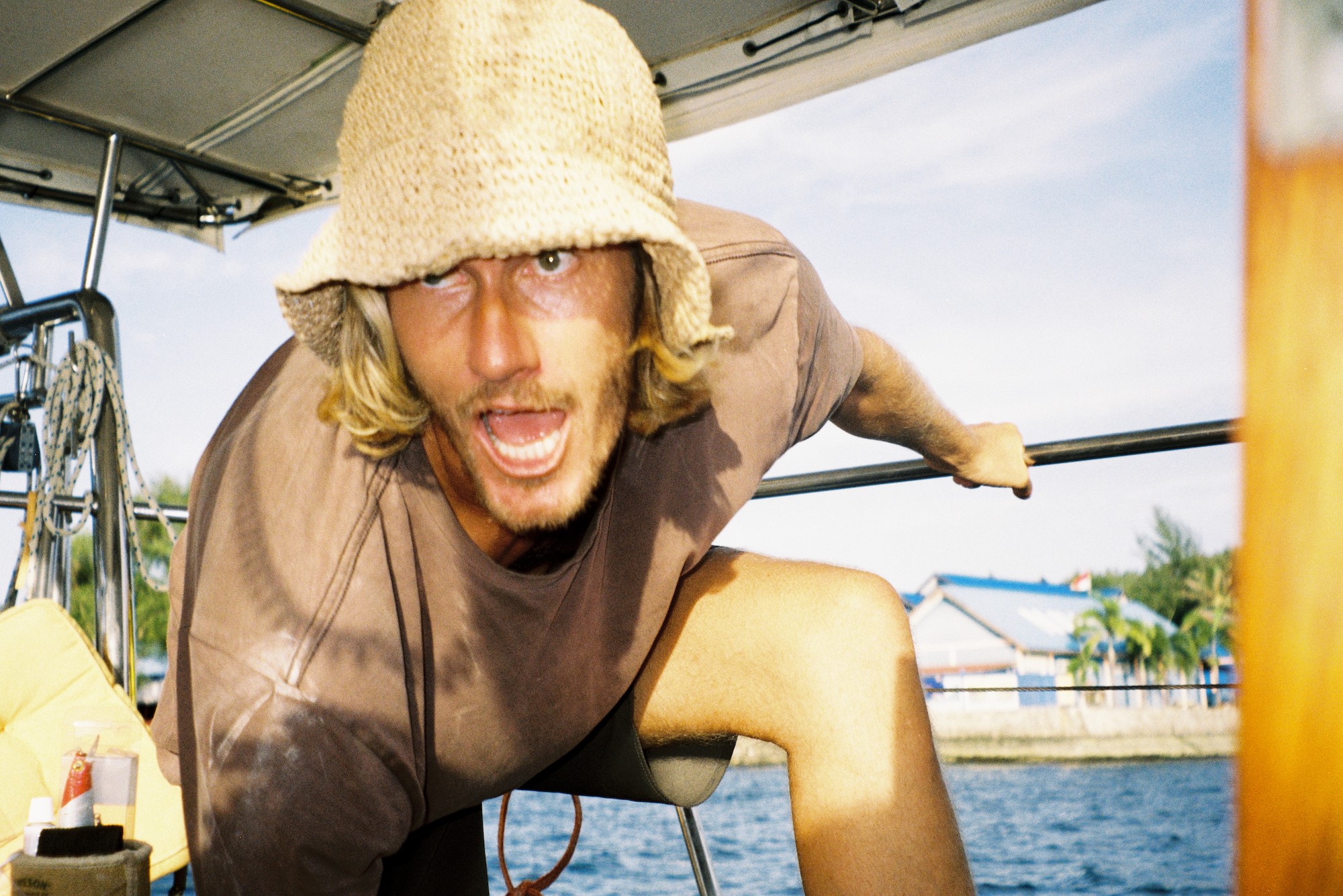 "We've had no phone signal for weeks at a time," Torren said. "It's allowed me to relax. I'd like to learn some more about the tribal and indigenous (people) in the area, but we're not thinking too far ahead.
"There's so much more going on than surf that I want to learn about. I can speak a bit of Indonesian so it's nice to connect with these people. I've been going non-stop so it's good to sit down for a minute and chat to digest. It's beautiful here. We've covered a few thousand miles but to be here in Indonesia with all the smells, it's wild. I'm so stoked.
"I can't even describe the feeling when we came around the corner and there wasn't a breath of air, crystal clear water and it was so picturesque, not a soul around. And this perfect right hander just peeling down. Just Aiyana and I."